Zoho One CRM is the most complete package of Zoho One CRM and of course the one we recommend for any company. Start working on business intelligence now with all the tools available in Zoho One.
Zoho ONE
the entire Zoho suite
WHAT IS IT AND WHAT IS ZOHO FOR? CRM ONE?
Zoho One is a software that contains more than +45 applications with advanced enterprise-class capabilities that multiply the ROI for you and your business. Manage your sales, marketing, finances, human resources, operations and much more with these solutions and easy to use.
Zoho CRM One has a visionary Suite built to drive growth and deliver advanced solutions that address the needs of CEOs, leaders, managers and frontline employees from all business functions. An ideal solution for every size of business – Start-up, industries, medium, growing and large companies.
Problem Statement: Wondering what keeps your business from growing to the next level?
El problem is that he continues to use outdated technology. Dealing with legacy systems is an ongoing challenge for many businesses as they are often inflexible, immobile, complex, too expensive to maintain and mostly managed by specialists.
In most cases, companies work better with newer applications. Most still use multiple business software with separate applications for every part of your business. Lots of data is duplicated across all platforms to no avail. You're also spending a lot of time training your employees on multiple pieces of software.
With Zoho One you can work with only one single tool to keep customers happy, beat the competition and make a profit.
Let's bridge the gap between where your business is and choose where you want it to be!
Free 30 day registration to Zoho ONE
specialized experts
Interested in Zoho One? We have a specialized expert team that will help you in your projects.
Registration on servers in Europe
CRM
With Zoho One CRM you can improve and measure your sales funnel. Zoho CRM is the star tool of the Zoho brand
Motivator
Analytics
contact manager
TeamInbox
Desk
Zoho CRM
Zoho CRM is Crm most complete of its kind, start improving and optimizing your sales department
Zoho Office
Desk allows you to organize your employees, give greater customer satisfaction and obtain and store data for your business.
Zoho Analytics
Analyze your business data in a very powerful data viewer where you can analyze all the results and make decisions.
Zoho Contact Manager
With ContactManager you can organize tasks, agreements or your own contacts in one place.
Zoho Teaminbox
You will improve the internal communication of your company through an easy-to-use chat and group email management.
Zoho Commerce
Create your online store easily.
Manage your e-commerce create and design your website with Zoho.
NECESSARY TOOLS IN MARKETING
Sales IQ
Sales IQ Marketing automation tool. Automate the chats on your website and impact your customers. +Info
Campaigns
Social
Survey
Forms
PageSense
Sites
bigin
Sales IQ
It is a powerful chat that combines marketing automation with customer service bots on your own website
Zoho Campaigns
The perfect tool to have massive communication with your customers. Manage emails and social networks
Social Zoho
Automate communication with your customers through social networks. Attract new customers with Zoho social
Survey
Professional Survey Tool. Get the results of your surveys in real time and corrected


Forms
Professional forms for capturing data from your clients. Get forms through a QR
Sites
Design professional landings in one click, where your clients reach a professional template with their data capture.

Zoho Pagesense
Pagesense provides us with a series of data based on how the public interacts with our website.
Zoho Biggin
Bigin will help you to facilitate the search for opportunities and clients, and also optimize the productivity of the organization.
TOOLS FOR ERP (BILLING AND STOCK)
Books
Zoho ERP accounting software CRM
Invoice
Subscriptions
expense
Inventory
Checkout
Zoho books
Intuitive online accounting software where you analyze the company's accounting (bank, customers and suppliers)



Zoho Invoice
Send budgets and invoices online so that these invoices are paid online. Contains customer portal to download invoices


Zoho Subscriptions
Collect and generate recurring invoices. Automatically manage your customers' subscriptions and subscriptions to your service



Zoho Expense
Control the expenses of the company with an application that generates the expenses controlled by each supplier and employee.
Zoho Inventory
Control all your stock and all your warehouses from a mobile app, which can detect stock breaks


Checkout
Make online payments with this application that facilitates and speeds up your customers' payments on your own website


Writer
Fill in documents automatically with this word processor
Sheet
Show
Docs
Sign
notebook
Bookings
Vault
Zoho Writer
Word processor that allows you to fill in documents automatically, taking data from Zoho crm


Zoho Docs
Store and share files and documents with your team or with your clients. Office contains all types of articles
ZohoShow
Presentations in the cloud where you can make your presentations. Improve power point tool.


Zoho Sign
Sign documents and contracts with the digital signature offered by Zoho Sign. Collect all the data in a document manager
Zoho Bookings
Manage all your meetings through personalized notifications.
Manage your time to the maximum
Zoho Vault
Protect all your passwords so that you have total security and control over each one of them

Zoho Notebook
Notebook can help you manage and optimize our time so that we are more efficient in what we are doing.
Zoho Sheet
Sheet helps improve efficiency in large workgroups and collaborate in real time with colleagues.
ANALYTICAL AND PROCESS TOOLS
Creator
Develop custom programs in Zoho Creator
Analytics
Process from application to course commencement
ZohoCreator
Scheduling tool to create custom schedules with Zoho resources


Zoho Analytics
Analyze all your company's databases with an application that allows you to design dashboards.


ZohoFlow
Design the process flows that occur in your company. With this tool you can control the processes.


People
Tool to manage the internal human resources of a company
Recruit
Meeting
workerly
Zoho People
Manage your company's human resources by controlling vacations, payroll, and employee needs
Zoho Recruit
Automate the recruiting process to capture talent. Reach more candidates without increasing administrative tasks
Meeting
Zoho Meeting allows you to interview and hold online meetings with different teams inside and outside the company

Zoho Worker
It will help you with the management of client and temporary worker databases, adapting to the needs and requirements of the client.
Projects
Project management programs
Sprints
Connect
Showtime
Zoho Projects
Create your projects in the cloud where you control times and resources in a program that streamlines projects.


Zoho Sprints
Manage your projects in an agile and practical way. Improve the productivity of your projects and tasks through Sprints.


Zoho Connect
Reduce your company's internal emails, with a communication channel within your company.


Mail
Ad-free email with a secure host
click
Backstage
bug tracker
Lens
Zoho Mail
Professional email, with your own company domain and with essential productivity tools.
Zoho Backstage
Design your events with the Zoho Backstage tool, create an event page and register all the participants.
Zoho Click
Communicate with the components of your company internally through a chat that is easy and comfortable to use.
Zoho Bug Tracker
It will help you track bugs from the beginning to the bug fix and ensure you have cient results.
Zoho Lens
Manage the problems that customers may raise without leaving home through the camera of your mobile phone and an augmented reality vision.
Zoho ONE
The entire Zoho suite

With Zoho One you have different business tools that will help you optimize resources with our Business Intelligence.
Digitize your company, just one click away! What are you waiting for?
WHY TRUST IN MILLENNIALS CONSULTING?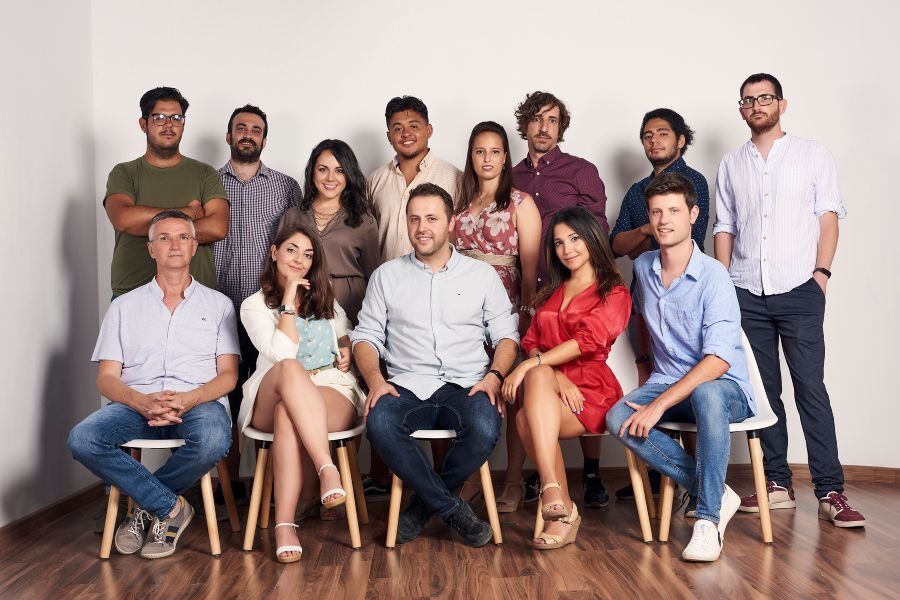 COMPANIES have trusted us and digitized their business in MC
PROJECTS have been contracted by companies in the last 2 years.
of companies REPEAT working with Millennials Consulting in new projects.
SOME COMPANIES THAT TRUST US
Airfal International (MktAirfal)
20. July, 2022.
Expertise guaranteed in Zoho and detailed attention by our manager Diana. A luxury to work next to her.
Mint57 Travel
8. July, 2022.
work on the CRM of a travel agency is not an easy task and, despite the initial difficulties, we have achieved a very good result. A special thanks to Jessica and Fran, two excellent professionals and people.
Marcelo Perez Sanders
7. July, 2022.
Truly working with the guys from Millennials it is very very easy. They know a lot about their own, but also the human quality of each one of them is the big difference. They accompany, understand and care at all times to make the client feel at the center of all decisions. Two final comments, you pay 100 and you receive 110 and therefore, the second comment... 110% recommended. Thank you on behalf of Numeral8 Arg, Numeral8 Brazil, Numeral8 USA, Numeral8 Mex. and of course, Numeral8 Spain.Ole!
Mario Rodriguez
7. July, 2022.
Hector Martin Ribera
6. July, 2022.
Since our company was born we have been working with MillennialsAnd we will surely continue to do so. The growth of our company has been largely thanks to Zoho's tools and the service it has given us Millennials, and although they have a very complete team, especially Jessica, she is the one who has been with us since our beginnings and is 100% involved with our project. From the beginning Jessica studied our company and our sector and with her knowledge of the Zoho tool, and its implementation has helped us a lot to achieve goals and have continuous control of our growth.
Martin Martinez
13. June, 2022.
LeanFactor UK
19. May, 2022.
Very organized, efficient and eager to help. I highly recommend them, however online training can sometimes be complex to follow. I would recommend doing at least some of them in person.
Didac Catala
12. May, 2022.
Ignacio Blanco
26. April, 2022.
Mari Paz Valderas
21. April, 2022.
Working with Jessica, Fran and their team has been an absolute pleasure. They are decisive and efficient. We would choose them again without a doubt!
Get to know our network of Partners

OUR OFFICES IN MADRID, ALICANTE AND PALMA
DO YOU NEED TO KNOW MORE?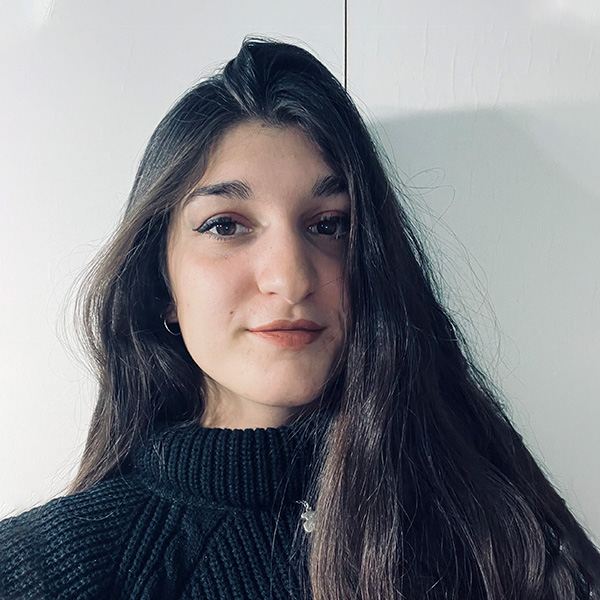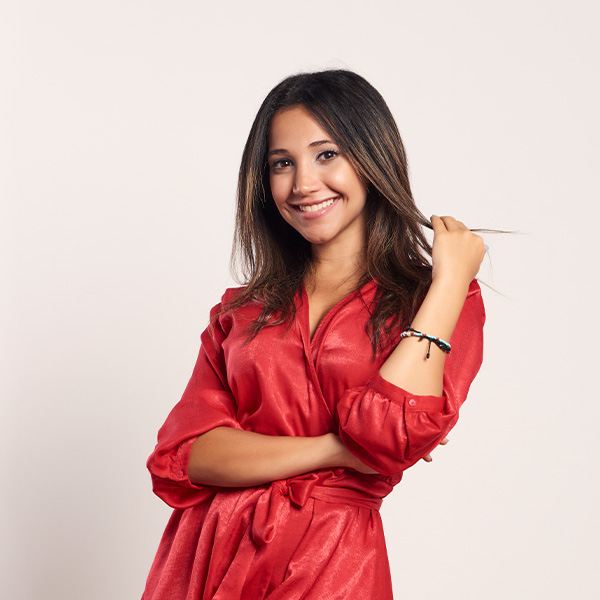 Consultant, Implementer Marketing Specialist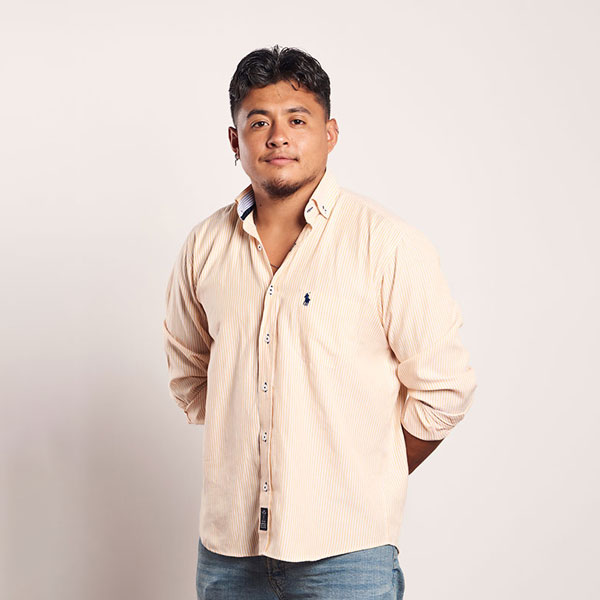 Consultant, ADS Specialist Implementer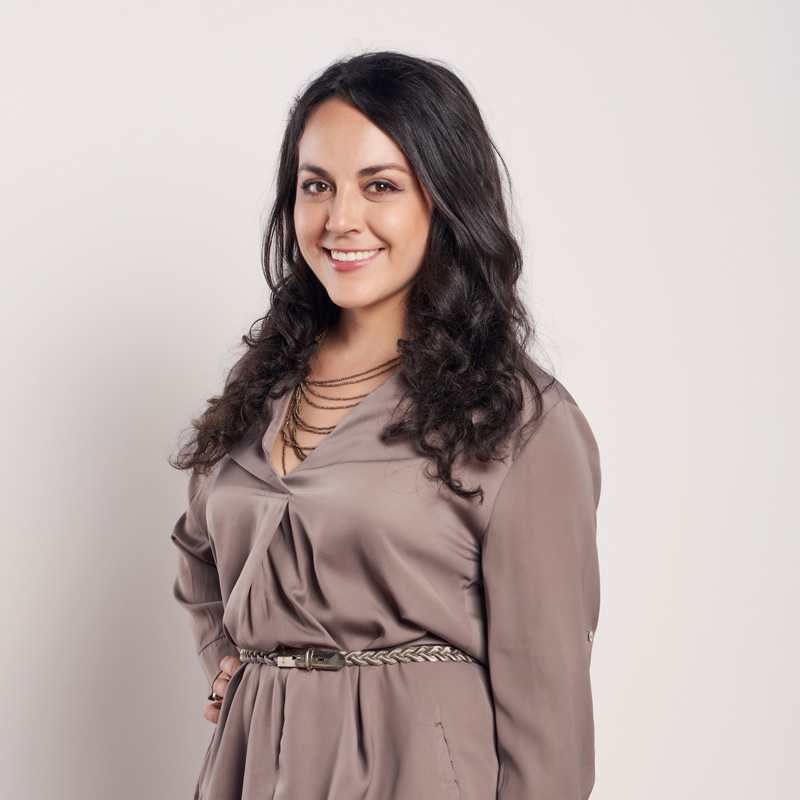 Consultant, Implanter Specialist in Design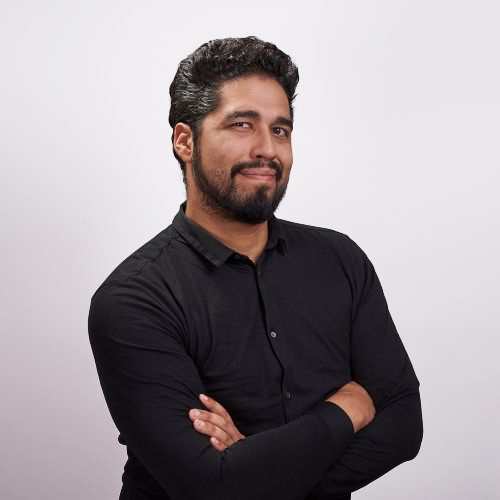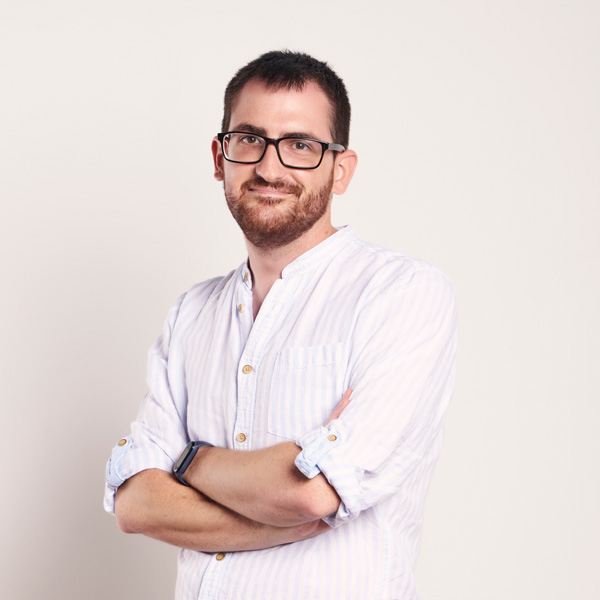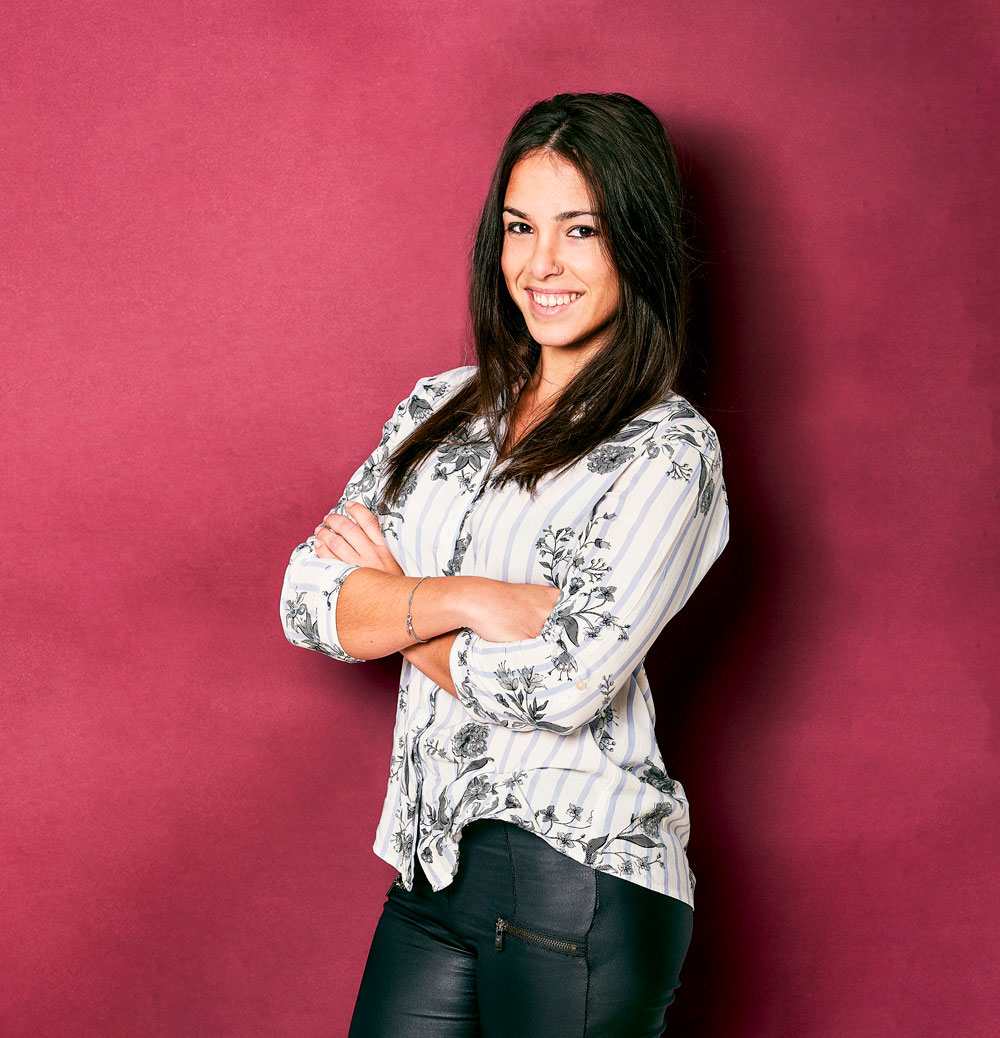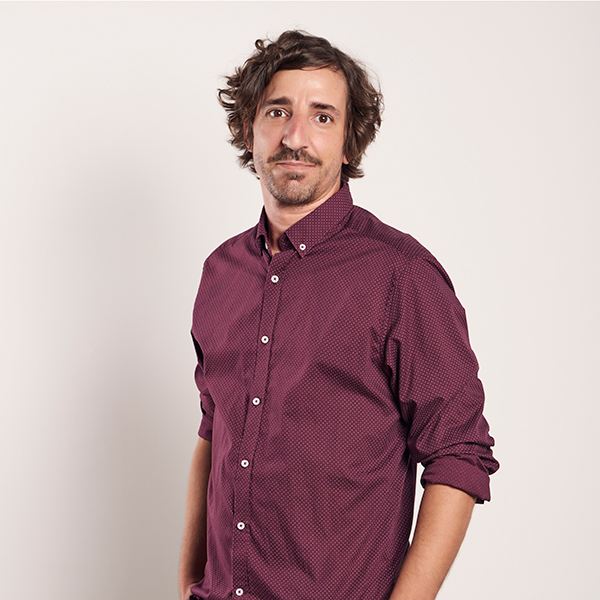 SEO Analytics Specialist Manager
Your Order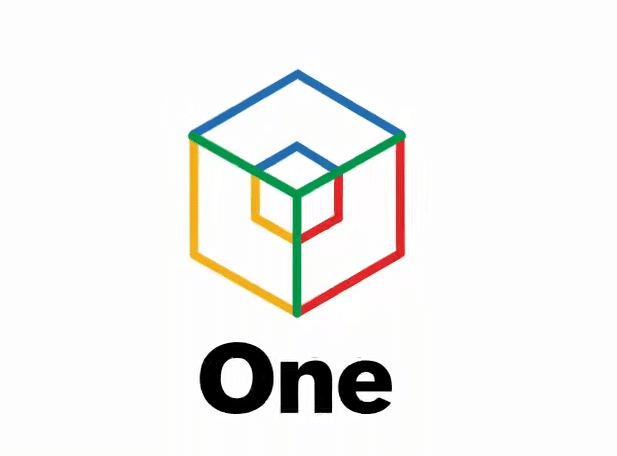 author rating





Software Name
Operating System
Software Category
Price range
Landing page