How does Zoho Commerce work?

It is a tool for design and customize your website which furthermore adapts to the requirements of your e-commerce store. With Zoho Commerce templates are created that are responsive to mobile devices, customizing the website and the design that is most adapt to your needs.
Also optimized to include search engines on its website, it also has other functions such as enabling customer profiles, interacting with your audience through blog of the website, create product catalogs thanks to its content management system that allows you to catalog your products in categories without having programming knowledge.
Do you want to know the advantages to implement Zoho Commerce in the strategic planning of your company? Our team will help you solve any doubt or problem. Contact Us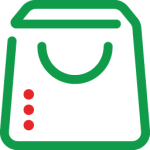 Many companies prefer that a specialized digital marketing consultancy install this tool in their company. For this reason in Millennials Consulting We give you a hand and install Zoho Commerce based on the needs of your company so that you convert more leads.
Come on!
Free Zoho Commerce Registration 30 days
ZOHO ANALYTICS PRICES AND FEES
➤ Free
➤ Advanced
Profile
➤ Initial
➤ Free
➤ Advanced
Profile
➤ Initial
DO YOU NEED TO KNOW MORE?
Your Order

author rating





Software Name
Operating System
Software Category
Price
Landing page