In any project or website creation strategy, the part of the web architecture it is something primordial. However, there are many people who do not even know what it is. If you are interested in learning about this and how it can influence the SEO, continue reading.
Many websites that do not work, have not properly raised the part of web architecture, so we repeat, it must be taken into account.
This term refers to the way in which the pages of a website are created, structured y linked. Basically, it is the form that the web page has. Have a web architecture done well, help search engines to move around the web, understand what its content is and be able to find what they are looking for. In addition, it also helps to greatly improve the experience of users who visit it.
Does web architecture affect SEO?
The simple answer is yes. The web structure to have one agreement and order with logic. It must be separated into different sections and each of them must have a relationship, either in the subject, purpose, etc.
Regarding the SEO, we are going to cite certain reasons why the web architecture it does affect search engine rankings:
As we have mentioned before, having a structured website It is of great help for search engines when carrying out certain studies of the site, including indexing. If search engines cannot easily access all parts of the web, it is likely that landing pages that are essential for generating potential traffic will not be indexed. This example usually happens in eCommerce places, which have many different pages due to the number of products they contain. This means that sales related to these landings cannot be generated.
With a optimal web architecture and a correct internal linking, it is also possible to obtain a authority. Linking is key for search engines to understand the intention of each web page.
Finally, another of the elements of web architecture that affect the SEO it is through visitors to the page. If potential users have a good experience browsing it, that will make them stay longer, visit various parts and generate certain actions on the web. This has a direct impact on the positioning that search engines will give the website.
In short, a good web architecture will be generating:
More browsing time on the web by users.
actions like clicks, scroll, etc.. on the different pages.
Visits to different landings.
All this helps to improve the positioning in the SERP.
How should I organize my web architecture?
There are different tips that you can follow when it comes to getting a optimal web architecture:
A flat architecture is one with which any user or tracker can reach any of the different landings that make up the web. very small number of shares. This also benefits the SEO.
When carrying out the development of the web page, it must be taken into account that it must be as simple as possible. We are aware that each site is a different world and there will be certain websites where there will have to be more complexity, but we recommend that you have the as simple as possible.
As we have mentioned before, you must generate a pleasant user browsing experience, and a simple website helps this.
Have the web landings correctly categorized and linked is key when it comes to web architecture. Thanks to this, a progressive way of growing without breaking the structure will be maintained.
Many people don't know what it means. structure the URLs.
These must transmit the categories that are being crossed to reach the place where we are within the web. Something that helps us with this are the so-called "bread crumbs". Not all URLs need to be the same, but they do need to follow the same structure.
Internal linking is used to relate the content of the different web pages. This positively affects both positioning SEOas well as the user experience. Two factors, of which we have repeated several times throughout this article, which are very important.
This is another of the elements that are related to the topic of this article, web architecture. All these elements help to have control and order within the web, and the sitemap too.
specialized experts
are you interested Zoho One ? We have a specialized expert team that will help you in your projects.
En Millennials Consulting, we are one consultancy of SEO y CRM and we accompany you throughout the process of digitizing your company. Our way of seeing work is to accompany the client at all times and grow up with him.
We do not intend to charge for doing a job and that there is no contact. The idea is that the client realizes what the SEO and start applying it little by little by their own means, always accompanied by our professionals. We achieve this by personalized consultancies.
Do not hesitate to contact us and ask without any commitment.
Job Title (Occupation)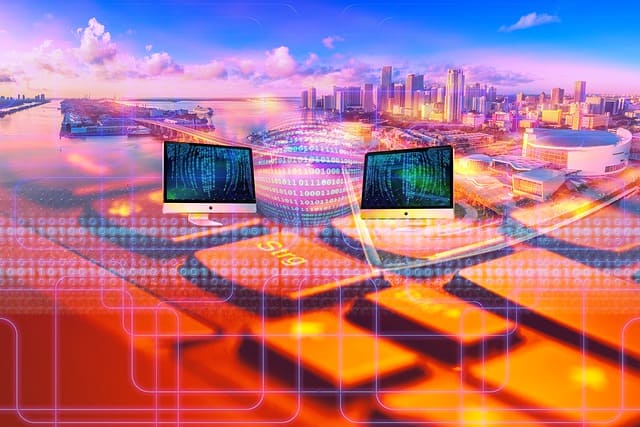 Article name
Why is Web Architecture so important for the SEO?
Description
Would you like to know what web architecture is and also discover some tips to improve your website? Here we tell you everything you need.
Author
Posted by
Millennials Consulting SL
Logo