Ticketing can be defined as the system creation of tickets to serve certain people or customers. Therefore, ticketing tools are those programs or software that specialize in facilitating the management, creation and attention of those requests made by the clients of a specific company, those who are within a company to improve its performance.
Although it may not seem of great importance, customer service has proven to be decisive when it comes to making a company grow, more than enough reason to delve deeper into the subject. of ticketing tools and thus discover what this type of technology really has to offer.
What can ticketing tools be used for?
The main function that is usually given to ticketing tools is to resolve incidents related to the company and customers. In this way, the company does not have to waste time assigning the tickets that are created to request the resolution of problems, in addition, each of these requests can reach the designated department for prompt resolution.
That this tool can carry out this already mentioned assignment by itself and in an automated way, not only allows you to improve the speed with which the customer is served, but also offers you the possibility of reducing costs by not having to hire labor to carry out this work. Now everything is automatic!
Another of the functions of these tools is to focus, in a single place, all those tickets that are generated directly with the client, regardless of the type of method that said client has used to contact the company's customer service. specific. This can be of great importance since it is an aspect that offers professionalism to a company (regardless of what it is), is the power of presenting an extensive catalog of possibilities so that these clients can communicate with the organization and know that they will be well taken care of.
The tools provided by ticketing can offer a better experience to the consumer, allowing each person to choose the way to communicate with the company and making make it much easier for you to interact with the customer regardless of the method they choose to communicate (because, at the end of the day, everything happens in the same place as the ticketing tool would be).
Different functions of ticketing tools
Improve customer service by prioritizing the urgency of each of the generated tickets.
Select the most suitable employee within the company to solve the problems that led the client to create the ticket through the tool.
Increase the number of tickets resolved per working day, thus streamlining the entire internal process of the organization to make it much more efficient.
Detect the most frequent incidents or problems for customers, something that will inevitably lead to improving the company.
do you see that it is very useful implement ticketing tools in your company? In short, they can give you the push you need to improve your interaction with customers.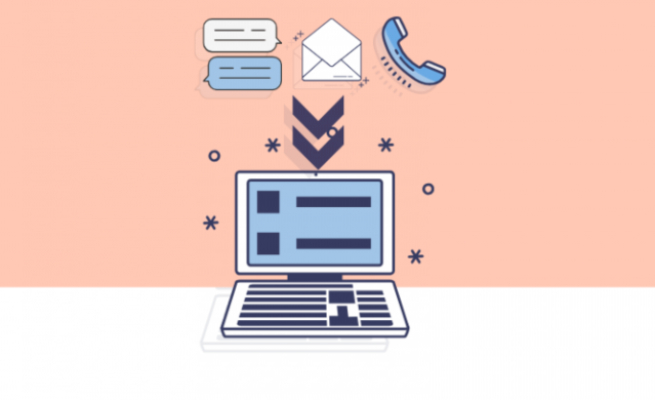 Disadvantages of ticketing tools
If a ticketing tool has been chosen with sufficient intelligence and acumen, then there should be virtually no noticeable downside to this class of software for business use. The most that could be found, in these cases, is that the acquisition price of the tools may not be accessible to the company, having to resort to free programs that are not as efficient (or reliable) as a paid tool would be.
On the other hand, it can also be mentioned as a disadvantage the fact that have to train at least one worker to manage the tool, being necessary that said person can work with the characteristics offered by these programs. Otherwise, then this tool would not be of any use in the company!
Ticketing tools can be complicated to use, although if you learn how to do it, then you will have an incredible tool to improve the company, this being an improvement that can be seen from the first moment the software is installed and implemented. in the work environment.
So, as can be seen, the aforementioned could be considered as the biggest disadvantages of ticketing tools, this being something that can really be dealt with if we are dealing with a company whose organization is impeccable and whose investments are made thoroughly and knowledge. What do you think about it?
En Millennials we work with Zoho Desk
Zoho Desk is a Software that allows you provide good support and customer service in a fast and efficient orderly manner.
In an efficient and effective way, it allows you to organize your employees, give greater customer satisfaction and automatically obtain and store vital data for your business.
With our course you will be able to learn to use this tool that will allow you to perform effective ticket management to answer the questions of your customers without duplicities, delays or forgotten unanswered messages.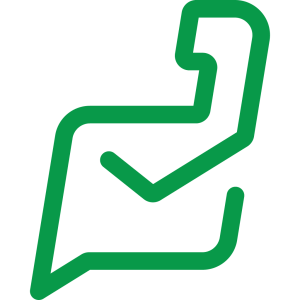 The best thing about the Zoho Desk app is that it's free, so you can start using it without any hassle the moment you sign up for Zoho. You don't need to invest more than your time to create a campaign for your company and send it to those customers that you know you should retain. Ready to take your business to a new level with Zoho apps?
Come on!
Job Title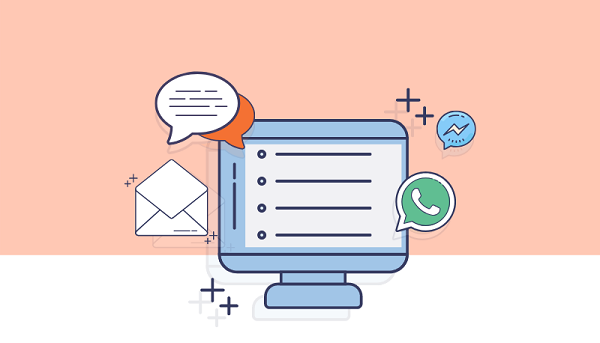 Article name
What are ticketing tools and what are they for?
Description
Why is the use of ticketing tools becoming more frequent? Enter this post and find out.
Author
Posted by
Millennials Consulting SL
Logo