Some programs or software systems are indecipherable and not very accessible since they do not allow any type of information to be obtained from them. This is not the case with Sap or Zoho, so much is their compatibility that we tell you how to migrate data from sap to zoho, allowing this process to be carried out from a wide variety of systems or software.
There are alternatives on the web. pages specialized in carrying out this process in case you have too much information to migrate. This is the most recommended when you have a lot of relevant and valuable information and your processes are at risk.
Migration from SAP to Zoho
Data migration is a process in which a series of data must be changed from the Sap system to the Zoho system. The objective for which companies decide to perform data migrations is to update the software with the implementation of the newest or it can be to update the database. An easy migration between Sap to Zoho can be carried out through very simple steps, these can be executed by professional companies that are in charge of said process.
The SAP system provides additional information on the import of the company's tips, tricks, and insights for instructions on how to move your business information from SAP to Zoho.
Process to migrate Sap to Zoho
You will find important information about how to migrate data from sap to zoho, where you will be told what actions to take before, during and after the transfer. With these types of suggestions or instructions you can collaborate with the change of registry of CRM without any type of problems and better still without the need to invest in manpower, in addition you will avoid any type of concern about data loss or other problems.
Participation of a company specialized in the migration of Sap to Zoho
They are trained and experienced professionals who provide you with a team of experts who have years of experience managing inter-company data migration. They know very well the type of necessary tools that should be used according to the type of company to be much more efficient. On the other hand, you must have or be an authorized partner of Zoho, so that you can offer all the appropriate applications.
Having the correct software during management will allow the business to run much better and it will be easier to understand the needs. Although it requires extensive commitment to know the business and thus offer the most appropriate recommendations to present ideal Zoho solutions. With this type of integration you will save time and money by avoiding expenses and costs by resolving management errors.
Why migrate from Sap to Zoho?
This migration will allow you to enjoy a comprehensive business management system that is very popular on the market with which you will be able to achieve good business solutions. Zoho has been on the market since 2005, since then it has innovated and updated each of its functions and to date it has many that are very useful for its users. The goal of migrating from Sap to Zoho is take advantage of the service it offers to keep its clients satisfied with the management.
On the other hand, lThe ease of migrating data from Sap to Zoho and which you will enjoy is one of the great advantages to carry out this operation, since this application is a set of high-quality tools, it is also an indicator that will adjust to the specific and functional needs of your business.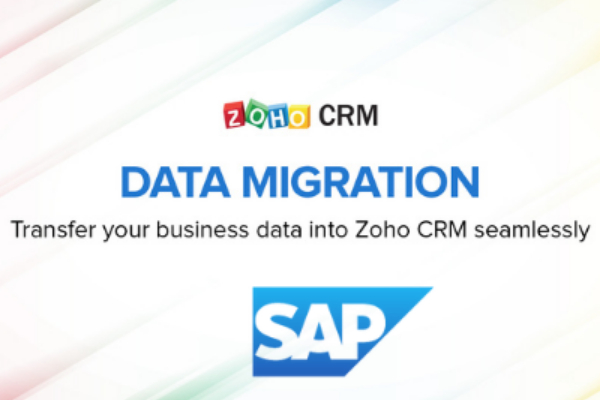 The applications in which you can migrate to Zoho
Poll
Marketing Center.
Creator
Books
Behind the scenes.
Documents
Desktop
Forms
What does it mean to migrate from Sap to Zoho?
For its realization you will request the different stages of preparation or operation to migrate data from sap to zoho. The process will consist of performing the correct cleaning of the data, as well as the creation of employee reports on the changes of CRM. You must carefully evaluate each of the automated data migration services and everything that it implies in order to select the most appropriate migration plan for your needs.
Depending on the method selected, it will depend on the number of records of CRM, customizations and modules that you need to migrate data from Sap to Zoho.
It is about excluding any type or possible inconvenience that may arise during the SAP transition operation and thus ensure assistance throughout the migration process. To do this, you must call or send an email indicating all the data that is being presented in the transfer. Additionally, you should research and analyze data migration requirements with the help of available technicians. In this way you will get the precise and essential information during the import steps, as well as the evaluation of migration details.
This must be the priority and it must be taken very seriously, for this a set of practices, policies and technologies must be used that guarantee the company's data in order to be much safer. This aspect is fundamental in the migration from Sap to Zoho, for this it is necessary to have effective and safety-focused practices.
It is necessary to have constant monitoring through high security perimeter videos, where the entrance is through a transponder key of electronic access control terminals. The protection by means of high-quality equipment of the machines that carry out the migration is of vital importance to avoid physical attacks and to be prepared for any unforeseen event.
Esto implies obtaining a layer of security on the Internet through a team that specializes in the protection of data against possible electronic attacks, even the slightest, in addition, some of the most indicated means that must be counted on to avoid this damage are network firewalls, prevention of cyber attacks and the evaluation of the posture of the network.
Job Title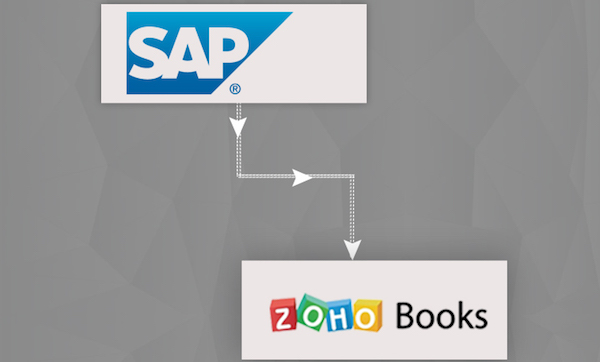 Article name
How to migrate data from SAP to Zoho
Description
Do you know how to migrate data from Sap to Zoho? In Millennials Consulting we work with Zoho. Enter this post and find out.
Author
Posted by
Millennials Consulting SL
Logo