The most cost-effective and fastest way to ensure operations run smoothly, simultaneously, is by providing the visibility needed for your sales and customer service team to run smoothly with integration. Specifically, we will indicate the alternatives for know how to integrate Zoho CRM with Intuit Inc., which is the best strategic combination to obtain the best results.
The integration of this software can be done according to the complexity of the business, however, we offer you 3 possible options, analyze each one so that you are clear which one suits your needs and functions.
Ways to integrate Zoho CRM with Intuit Inc.
One of the ways to integrate zoho crm with intuit Inc. is by accessing Zoho tools CRM On its website, you will find a tab where you have many applications available that are compatible with Intuit Inc, one of the great advantages of this software, which is why many tools have been created that you have at your disposal. This integration option with Zoho plugin CRM es the most recommended for companies that are new to the market.
Among the advantages it offers, we find that it is very easy to install and that it covers all your needs and basic usage functions. It can be said that synchronization can present some problems, since in terms of technical support it lacks support and it is common for records to be duplicated.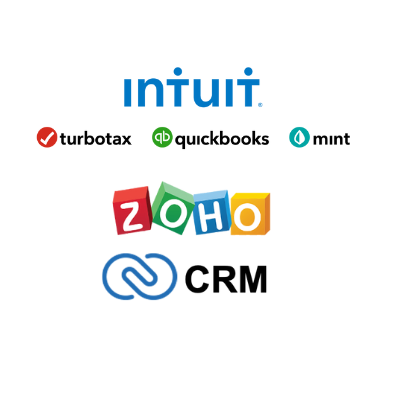 It is important to integrate between Zoho CRM with Intuit Inc, especially in companies that have a lower market value to position their brand. It is great importance to integrate zoho crm with intuit in since some companies only require certain functions or operations, then it is best to opt for this option, if you are clear about Zoho's tools CRM.
It will be much easier to start using this type of software, since it has the ability to be very specific or detailed in the automation process, in the case of wanting to try with other programs this will be possible. Although you should keep in mind that during the integration there will be a time delay to activate the automations.
This is a built-in scripting language command available in all Zoho products, is highly recommended in the integration of Zoho to Intuit Inc, since if you require any specific activity or process you should use Deluge. It is recommended for companies in tax jurisdictions and combined billing, since it is characterized by being very specific and of high business logic.
specialized experts
Interested in Zoho? CRM ? We have a specialized expert team that will help you in your projects.
Job Title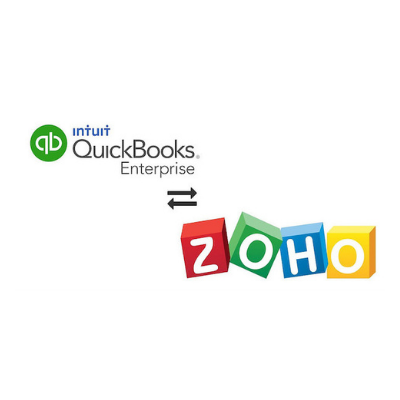 Article name
How to integrate Zoho CRM with Intuit Inc.
Description
Do you know how to integrate Zoho CRM with Intuit Inc? In Millennials Consulting we work Zoho CRM. Enter this post and find out.
Author
Posted by
Millennials Consulting SL
Logo