Google was one of the search engines that changed the way of accessing the internet and obtaining information through this procedure. In addition, the incorporation of this digital technology created new conditions for a better understanding of the web, domain authority and page authority being two good examples that must be known if you want to position a web page today within the most used browser in the world.
Due to its great importance, it is convenient to know in a much closer way what they are and how to improve domain and page authority, to be a little closer to digital perfection and to understand some of the most useful concepts that appear on the web.
To go deeper into the topic to be discussed, domain authority is the importance of a domain within the internet, understanding as domain (for this particular case), to that unique name that identifies your web page within the internet (that is, it is the proper name of your digital platform).
On the other hand, page authority is a term to refer to the popularity of a digital platform on the internet., regardless of the domain that said platform has. Ultimately, domain authority and page authority are terms that specifically show and measure qué visibility can have a paweb page, in addition to its quality and operation within the internet.
When Google began its history as a search engine, it offered these values ​​to those web page creators who wanted to grow digital platforms (this word was also called Page Rank). However, currently these metrics have already become part of the company that develops the most used web browser in the world and, rather, has become a way of scoring web pages, more specifically those that use digital products to improve positioning SEO like MOZ, Ahrefs or Majestic.
The domain authority measurement that is currently most used is the one offered by the MOZ tool, choosing a value that ranges from one (1) to one hundred (100) so that it is more precise to know how the managed website is really working. and what can be done to correct errors (the closer we are to number 100 the better your website and domain authority will be).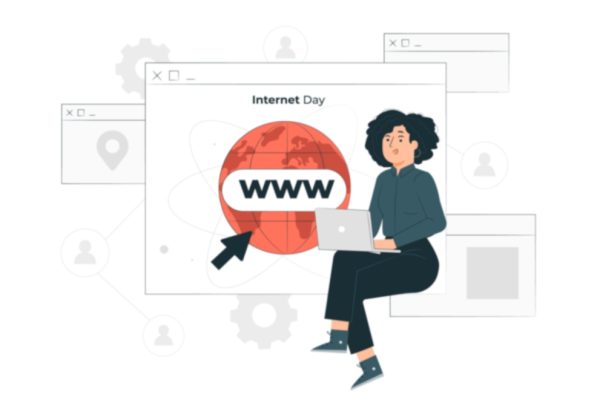 Differences between domain authority and website authority
Its acronyms are DA and PA (Domain Authority and Page Authority respectively), the domain authority and the page authority have the following differences between them:
The domain authority offers you the possibility of improve graphic aspects of the platform to make it much easier to use, while page authority focuses more on the content and what the platform offers its users.
The PA indicates how the information that appears on a web page can be positioned, while the DA is concerned with the aesthetics of the platform in favor of positioning.
the PA does not take into account the domain name to start with its analysis and scoring, unlike the DA that does provide the name of the platform in order to compare it with other similar platforms that we can find on the market.
Apart from what has already been mentioned, different results can also be achieved between domain authority and web page authority, both terms being really very similar since they can become confused if we are not clear about their differences.
How to improve domain and page authority
To improve domain and page authority within a URL or web page, we must first understand that both terms refer to the metrics that are performed through those of the tools. SEO that you can find today, this being the main reason why the calculation of the domain authority offered by your own platform is not usually trusted. All because this metric can be easily variable!
Calculation of domain and page authority makes use of algorithms that are not shown to the publicwar and this makes it difficult to verify the veracity of the commented value in relation to your digital visibility, an aspect that is taken more seriously when it is highlighted that the DA and the PA are not values ​​obtained directly from Google but from other tools outside of this browser. .
Thus, it cannot be denied than try to improve domain authority It can help you gain much more positioning on the internet, so it is worth mentioning it in the best possible way to increase this value, it is also found in your preliminary analysis of the platform.
Steps to improve domain and page authority
1. Have an organized internal structure with internal and external links
2. Research designs and update your website
3. Delete the links that you do not use on your website
4. Make sure you don't have broken links and use social media buttons
5. Use Linkbuilding and its tools
6. Target your target audience
As long as you can have a responsive web design and a perfect coherence between what is inside your web page and the SEO that you use for her, you will always be at the top of the ranking as regards the domain and page authority. It is not difficult to climb positions nowadays, even if they are not so relevant anymore!
Job Title (Occupation)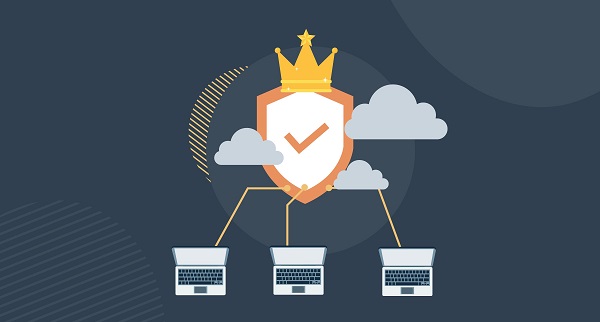 Article name
Domain and Page Authority | What are they and how to improve them?
Description
Why is domain authority becoming more and more common on web pages? Enter this post and find out.
Author
Posted by
Millennials Consulting SL
Logo