EXPERTS WITH COMMITMENT, QUALITY AND RESULTS
More than
20
digitized supply markets
Currently we have managed to digitalize and implement different solutions CRM en 21 food markets from the city of Madrid.
EXPERTS IN CRM FOR SUPPLY MARKETS
En Millennials Consulting we have extensive experience in market sector because we have had the opportunity to work side by side with different food markets. Thanks to this, we can say that we know this sector and we can act accordingly.
We are aware of the needs of the food markets. For example, attracting more customers through more solid communication, improving the relationship with the customer and employees or knowing which are the most effective communication models when it comes to building customer loyalty or selling more products. That is why our team of specialists base the implementation of a CRM for food markets on the personalized needs of each business.
Do you want more clients?
Zoho CRM is a cloud-based customer relationship management system that helps businesses manage customer interactions, automate sales processes, run marketing campaigns, provide customer support, and track sales goals. It is a comprehensive and adaptable solution to manage all customer relationships and offers, among many others, the following benefits:
Sales and Marketing Automation: Zoho CRM automates repetitive tasks, allowing sales and marketing teams to focus on engaging with customers and prospects.
Customer Interaction Tracking: Track all customer interactions, from phone calls and emails to in-person meetings, providing a complete customer relationship history.
Analytics and Reports: Offers a variety of reports and analytics to help businesses understand their sales performance, identify trends, and make informed decisions.
Integration with other tools: Easily integrates with a variety of other applications and productivity tools, allowing companies to have a complete customer management solution.
Mobile Accessibility: Zoho CRM offers mobile apps for iOS and Android, allowing users to access customer information and perform critical tasks from anywhere.
specialized experts
Are you interested in a CRM for Food Markets? We have a specialized expert team that will help you in your projects.
En Millennials Consulting, we are proud of our deep experience in the implementation of systems CRM for supermarkets. Our team understands the importance of adapting to the changing demands of consumers in the digital age, and we are focused on providing customized solutions that improve the relationship between supermarkets and their customers.
Our approach is heavily focused on personalization and segmentation. We work with our clients to develop solutions CRM that capture and analyze the customer data, identify patterns and trends and enable highly targeted marketing campaigns. This not only improves the efficiency of our customers' marketing operations, but also drives greater customer retention by enabling supermarkets to communicate more effectively with their customer base.
EXPERTS IN DIGITALIZATION OF SUPPLY MARKETS
From our experience as experts in the market digitization sector and shops we have made clear certain aspects to take into account to define a quality service
In a sector as competitive as the supply markets, an extra differentiation is needed in our business, which is why from Millennials Consulting we offer digital solutions for food markets.
Since the digitization of our business we will have more opportunities to get closer to our final consumer and bring our market closer to them through digital solutions such as digital signage, smart labels or Internet visibility for our food market.
Do you want more clients?
We can also offer you differentiating elements of our business that make us more competitive compared to our competition, such as refrigerated lockers for online purchases or guided tours to show you all the sections and stalls of our market, bakery, greengrocer, butcher, etc.
Our services for food markets
Digital Signage
Did you know that the 70% of purchase decisions are taken in point of sale? Power this by building customer loyalty, improve communication, increase your income with 100% effective methods.
360 Digital Locker
The 360º LOCKERS are furniture for parcel pickup that are integrated into distribution networks. They include a high definition display and exclusive software for content reproduction.
Social Wi-Fi
do you know that your clients voluntarily leave you their MAIL through your local WIFI?
Opinions and data are captured through social Wi-Fi. Organize a database and retain your customers.
Smart Labels
Tags QR codes and NFC
Two digital labels to bring your business information to the consumer in a single gesture with their mobile device.
Refrigerated lockers
The lockers allow improving the performance of online sales by optimizing delivery sections and increasing the degree of customer satisfaction.
Virtual visits to Markets and Shopping Centers
Your users will be able visit you digitally through a digital system to show 3D spaces through Social Networks.
Dynamic communication at the point of sale
Screens are known to be a very effective marketing tool. 75% of customers will remember the content that digital screens offer them compared to only 44% if they were conventional posters.
To achieve these results, correct content management is essential. Our offer includes the design of the grill and its constant updating.
Simple, Direct, Immediate and very Effective
We transform any physical object into digital touchpoints, allowing users to move from physical to digital intuitively from a mobile device.
Here's an idea of ​​where to put your smart tag and what to display with it.
Containers
Products
Tags
Posters
Pricing
Nutritional Information
Letters/Menus
Hours/Contact details
Your clients will leave the mail through WIFI, booking manager or your social networks
It is much more difficult to attract a new customer than to retain the one who already knows you.
Through social wifi se they capture opinions and data, according to this we offer you the way to organize the database of your clients and send them your promotions of automated way.
Turn your local WIFI into a social marketing tool
A package collection and delivery model that integrates with the image of your business
Add visual campaigns on the screens of your products for more Visibility, offer other delivery alternatives for boost your sales and add advertising at the point of sale for captive customers who will see your offers on the screen.
Purchases Pay and Pick Up Whenever You Want
With the experience acquired in the digitization of markets of supplies we have determined that the trade margins are reduced fundamentally for two reasons: the time of the order picking and delivery costs
Refrigerated lockers allow you to improve the performance of online sales by optimizing delivery sections and increasing the degree of customer satisfaction once they discover the comfort of the service.
The service that attracts online buyers to the store.
Added Value to your Establishment
A virtual tour is digital system to show spaces, where the user can move freely through an environment that is completely faithful to reality. On a computer, mobile phone or tablet, creating a interactive experience.
Interact directly with your customers, include promotions and videos, show your installations without having to visit them
Experts in internet visibility for markets
If you are not on the internet You don't exist
Updated Websites
Strategies SEO
Geolocation and image positioning
Pay Per Click Campaigns
Social Ad Campaigns
Linkbuilding strategies and presence in directories
Content Optimization
Start optimizing and growing your business today!
EverythingForYourGarden
9. October, 2023.
Julián has given us great help to understand the positioning SEO that we have to work through the digital Kit, the entire team is serious and responsible, highly recommended.
Sebas Baldo
1. October, 2023.
A pleasure to work with Irene on the books project with the collaboration of Javi in ​​IT and Alejandro for publishing the website with our server. We will continue working with them from Alicante,,🥰🥰
ASIMA Association of Industrialists of Mallorca
25. September, 2023.
After obtaining the digital kit, we did not hesitate to work with this company with which we have been working for years. Specifically, we have been very happy and congratulations for the work done by Eliana Pérez in the Zoho Social part. Thank you.
CRT Architecture
19. September, 2023.
They recommended this company to me, when I got the digital kit. The service has been fast, simple and very effective. Eliana analyzed my type of company and the values ​​of my architecture studio, to show it in the best way in social networks and advertising. A great job.
Javier Panizo
7. July, 2023.
Professionals, those who give you confidence when they speak because you can tell they know what they are talking about. And on top of that, facilitating at all times the development of the project in terms of logistics (schedules and days of meetings, etc...) The icing on the cake: on top of that, they do it with a smile. Thanks for everything!
Oscar Rojas
5. July, 2023.
A good Partner Millennials and in the face of difficulties they have provided an agile and effective solution, specifically with Natalia she has been an excellent support and with an efficient vision of the project.
English Today SL
3. July, 2023.
We are very happy with the result. It is true that since we made the agreement and signed, a few months of waiting have passed, but once the project started it has been very fast. It took a bit to focus on what was a priority for us, but after a few meetings everything went well. Good experience and we will continue working with them.
Sergio Jimenez Rodriguez
22. June, 2023.
Totally recommended
Get to know our network of Partners

WHY TRUST IN MILLENNIALS CONSULTING?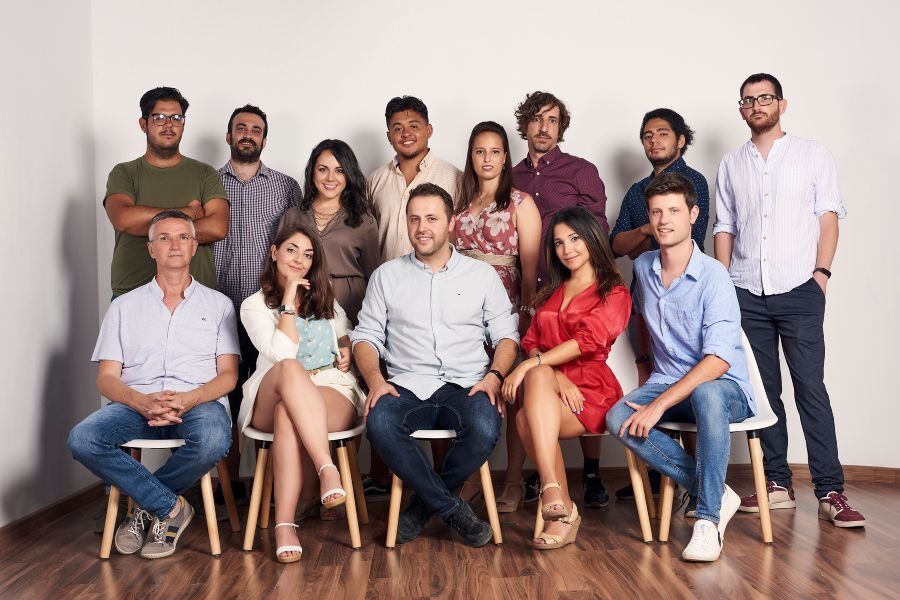 COMPANIES have trusted us and digitized their business in MC
PROJECTS have been contracted by companies in the last 2 years.
of companies REPEAT working with Millennials Consulting in new projects.
SOME COMPANIES THAT TRUST US
Basilica Street, 15-17 1st Left. 28020
C. Mª Cristina 74, ground floor, 03660
Gran Via Asima 2 Floor 9 07009
C. Independence 329, 45100
Local Boston Street No. 2, 38650
DO YOU NEED TO KNOW MORE?
We manage your business processes through software Zoho CRM for Business, which has an "all in 1" suite to manage your entire company, more than 40 tools interconnected with each other to better reach your business strategy.
It is not just being on the internet, your customers must find you through search engines. In Millennials Consulting We manage strategies positioning SEO so that your potential customers reach you first before your competition.
The website is the main letter of introduction of your business on the internet. "If you're not on the internet, you don't exist." A web design that communicates and reach your users will make the difference between your users and competitors by increasing your web traffic.
La digital strategies they are growing and we must be on the sidelines of this progress, that is why we connect tools that help to meet objectives.
We apply strategies Business Intelligence analyzing business data. We use the most sophisticated tools in the treatment and analysis of business data.
The connectivity of digital tools is one of our main pieces of digitization, using our alliances with partnerdigital s.
Consultant, Implementer Marketing Specialist
Consultant, ADS Specialist Implementer
Consultant, Implanter Specialist in Design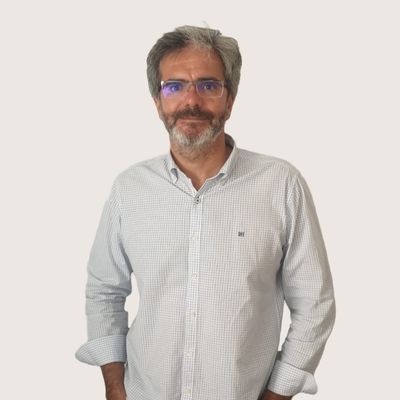 Legal and Grants Specialist