The education sector has become increasingly competitive and recently the possibility of joining the educational digital transformation. It is considered a necessary means for student survival aided by high rates of teachers and students, who use digital media to learn. But the question is, is there a chance to adapt or can you die trying?
Digital education sector Is it possible?
As we already mentioned, the educational level has been increasing, and digital needs have become more essential than ever. Nowadays it is possible to incorporate digital transformation in the educational sector.
However, many drawbacks arise for it to be at its best. First of all, all educational centers must strive to obtain technology and create good digital learning strategies.
Students and educators must be able to manage digital media and use it in the best possible way. Although in many places, it is not possible to adapt to technology due to obstacles such as: lack of initiative, interest, economy and adaptability.
Education Experts
Do you know the advantages of CRM for Education? We have a team specialized in the education sector that will help you in your digital transformation.
But to understand correctly what it can mean enter the digital transformation in the education sector, we will describe the advantages and disadvantages of a transformation as novel as this and you will discover if the change can be possible or not.
Advantages of digital transformation in the Education Sector
Organization and strategy
Any change must be accompanied by a leader and people interested in organizing and creating a good strategy. In the same way, there must be a development strategy that can work to initiate the digital transformation in the educational sector.
The strongest transformation strategy has to do with collaborative work, setting business goals and identifying main objectives. In this same space, the methodologies that will be needed and the technology to be used must be integrated.
Another great advantage is having an automated system to help with workflow management, IT administration and productivity tasks. This management or system allows concentration on efforts and activities with great value. that will allow a full digital and educational development.
It is of crucial importance to train and hire people with adequate skills to manage and develop digital techniques. Having a realistic approach to this digital learning program will allow a better result and evolution for both educators and students.
The most positive of all this is that we are in an era of digital generation, What does it mean? That the majority of students and teachers are related to digital media and manage mobile devices very well.
Most of the students have under their authority a mobile phone or a computer with an internet connection, promoting the possibility of using it modernly with the integration of digital transformation in the education sector.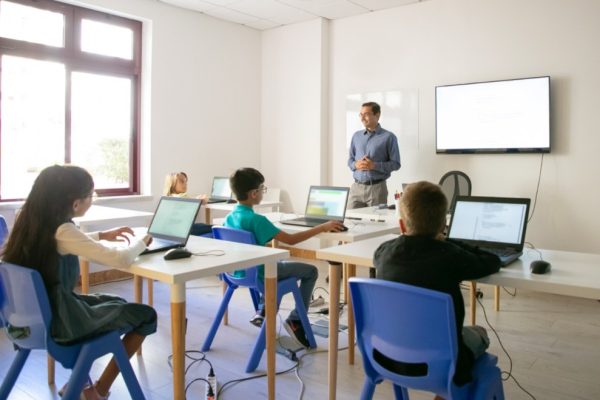 Disadvantages of digital transformation in the education sector
It is time to describe some of the disadvantages mentioned below. First, there is the adaptation process, since it is not at all easy for digital media to appear in public or private entities.
Most of the teachers may not be very related to technology and they are people who are not used to digital media in any way. This can be a real hurdle as is part of a process of adaptation very long and that can lead to failure if the appropriate strategies are not applied.
Digital innovation is accompanied by technological knowledge. The more confidence you have in the digital organization, the easier it is to adopt these measures. to create an education sector with extensive knowledge of digital skills.
To eradicate low digital knowledge and the benefits it can have in an institution, every ol educatorproject leader must report and take a realistic approach on the situation to publicize the advantages of digital transformation.
Lack of strategy or direction
Finally, it is very detrimental not to have clear direction or strategies in the education sector and in the digital age. Many institutions do not start their transformation simply because they do not know where to start, having a massive change of perspective is not so easy to understand and that is why it is It requires a very solid strategy and a good leader to carry out the digital transformation successfully.
So taking all these aspects into account, it is more than possible adapt to technological areas if you are part of the educational sector.
Job Title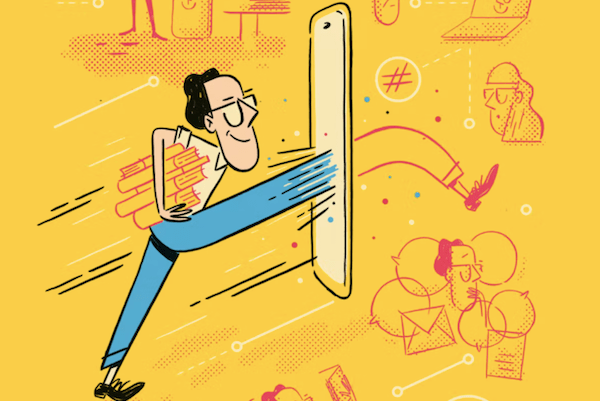 Article name
The digital transformation of the Educational Sector | Adapt or die?
Description
Why is the digital transformation of the education sector becoming more frequent? Enter this post and find out.
Author
Posted by
Millennials Consulting SL
Logo