This aid is part of the Digital Kit program, you can find more information about the subsidy by doing click here
Digitizing Solution Category: Social Networks Management
Objective: Generate an effective strategy aligned with the vision of the SME and implement it in social networks.
Aid amount:
Segment III 0 < 3 employees €2000
Segment II 3 < 9 employees €2500
Segment I 10 < 50 employees €2500
First Phase: 40%
Second Phase: 60%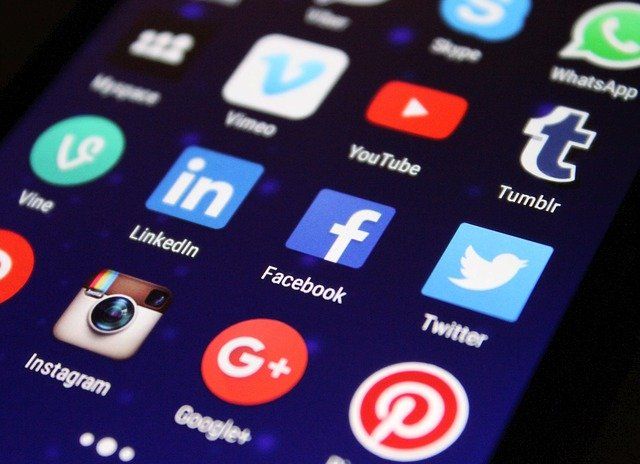 Shall we create a website?
Do you want more information about Digital kit for social media management? We help you! Here we leave you a post about Digital kit for social networks with which you will better understand how to approach this grant
Minimum functionalities and services
- Social Media Plan: definition and implementation of a social media strategy aligned with the mission and vision of the SME, which is relevant and connects with potential customers, and retains those users who already are.
- Social media monitoring: periodic monitoring and control through reference metrics of the impact of the actions, to quantify the results and check if the objectives set in the strategy are being met.
- Network Optimization/Social Media Audit: analysis of the different social channels in order to optimize performance.
- Management of a social network: administration of the profile/user of the SME in at least one social network.
- Weekly post publication: publication by the digitizing agent of a minimum of 4-8 monthly entries (posts)
Table of amounts by category of Digitization Solutions
Digitization Solutions Categories
Months of service provision
Grants per segment for the categories of Digitization solutions
Segment III
0 < 3 employees
Segment II
3 < 10 employees
Segment I
10 < 50 employees
Website and Internet Presence
12
2.000 €
2.000 €
2.000 €
e-Commerce
12
2.000 €
2.000 €
2.000 €
Social Networks Management
12
2.000 €
2.500 €
2.500 €
Customer Management
12
2.000 €
(includes 1 user)
2.000 €
(includes 1 user)
4.000 €
(includes 3 users)
Business Intelligence and Analytics
12
1.500 €
(includes 1 user)
2.000 €
(includes 1 user)
4.000 €
(includes 3 users)
Process management
12
2.000 €
(includes 1 user)
3.000 €
(includes 3 users)
6.000 €
(includes 10 users)
Electronic bill
12
1.000 €
(includes 1 user)
2.000 €
(includes 3 users)
2.000 €
(includes 3 users)
Virtual Office Services and Tools
12
250 € / user
(up to 2 users)
250 € / user
(up to 9 users)
250 € / user
(up to 48 users)
Secure Communications
12
125 € / user
(up to 2 users)
125 € / user
(up to 9 users)
125 € / user
(up to 48 users)
Cybersecurity
12
125 € / device
(up to 2 devices)
€125/device
(up to 9 devices)
125 € / device
(up to 48 devices)
Advanced Internet Presence
12
2000€
2000€

2000€

Marketplace
12
2000€
2000€

2000€

More options to invest Digital Kit
Social Networks Management