Do you want to invest in Digital Kit for Advanced Internet Presence?
Today, everyone is aware of how important it is for a business have as much visibility as possible y be present in the highest places. This is something obvious, since it will help in different aspects.
But before continuing to talk about the benefits that the help of Digital Kit for advance presence on the internet o Digital kit for SEO, we must explain to you what it is.
Acelera Pyme is a portal and service dedicated to helping SMEs self-employed and small workers in their digitization stage, this project launches aid, advice and training for self-employed and small and medium-sized companies on their digitization process the next aid to be launched from this government service will be the Help Digital Kit, this bonus is completely lost so You will not have to pay any amount of money before obtaining the grant.
Here we leave you more information about what is Digital Kit, the different applications and a table with the total help you will receive in each case.
One of the areas in which you can apply this aid is in the SEO or WEB positioning strategies apart from the creation of the online platform.
Digital Kit Accelerates SMEs for SEO
As we have mentioned before, it is of vital importance that a business has the maximum possible visibility. This is so, since many more people can request your services or products. It is also very helpful in achieving a corporate image and a recognized brand for the people. The more times people see your logo, or the name of your company, the more prestige you will have on these subjects.
All this reaches a further step of importance when we apply it to the Internet. Appear in the top positions of search engines Like Google, it is key so that the chances that users looking for the products or services offered by your business can find you and enter your website.
Even if you are on the internet and have a website made, if it is not oriented to positioning and does not have a SEO well worked, will appear on pages far away from search engines. This will mean that no one will find you or enter your website.
Thanks to a grant from Digital Kit for Advance Internet Presence, you will be able to obtain and implement the necessary resources in your company to achieve very important improvements.
Undoubtedly, being on the internet today is one of the most important points for small and medium-sized companies, therefore These grants encourage Spanish businesses to invest in their digitization either creating a website or helping to position it for the growth of the digital brand.
En Millennials Consulting We have a team of experts in SEO and WEB positioning that study and recognize all aspects of your company to generate the most related strategy to it.
Do you want more information about Digital Kit or how to apply the SEO? We help you! Contact us and we will solve your doubts about this help and how to apply it to web positioning.
Table of amounts by category of Digitization Solutions
Digitization Solutions Categories
Months of service provision
Grants per segment for the categories of Digitization solutions
Segment III
0 < 3 employees
Segment II
3 < 10 employees
Segment I
10 < 50 employees
Website and Internet Presence
12
2.000 €
2.000 €
2.000 €
e-Commerce
12
2.000 €
2.000 €
2.000 €
Social Networks Management
12
2.000 €
2.500 €
2.500 €
Customer Management
12
2.000 €
(includes 1 user)
2.000 €
(includes 1 user)
4.000 €
(includes 3 users)
Business Intelligence and Analytics
12
1.500 €
(includes 1 user)
2.000 €
(includes 1 user)
4.000 €
(includes 3 users)
Process management
12
2.000 €
(includes 1 user)
3.000 €
(includes 3 users)
6.000 €
(includes 10 users)
Electronic bill
12
1.000 €
(includes 1 user)
2.000 €
(includes 3 users)
2.000 €
(includes 3 users)
Virtual Office Services and Tools
12
250 € / user
(up to 2 users)
250 € / user
(up to 9 users)
250 € / user
(up to 48 users)
Secure Communications
12
125 € / user
(up to 2 users)
125 € / user
(up to 9 users)
125 € / user
(up to 48 users)
Cybersecurity
12
125 € / device
(up to 2 devices)
€125/device
(up to 9 devices)
125 € / device
(up to 48 devices)
Advanced Internet Presence
12
€2000
€2000

€2000

Marketplace
12
€2000
€2000

€2000

What differentiates us from other companies?
Most agencies usually set fixed working conditions.
From our point of view to work like this it is a very big mistake since each project, company and web page require different strategies given their different needs given this the work SEO it cannot be done in all projects equally.
Depending on the state of your website, some parts will have to work more than others. That is why in our plans we include all processes a professional SEO must work on your website.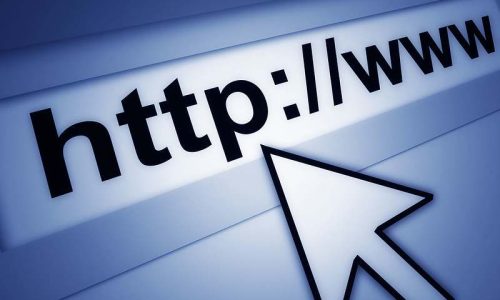 Millennials Consulting it is what you are looking for
It is possible that you are very interested in everything that we have told you about the Digital Kit grant and you want to take this opportunity to improve the SEO in your company.
En Millennials Consulting we have a team of experts in the area that can manage the whole process to obtain this grant. In addition, they will also implant the necessary tools and processes to obtain the maximum profit of this help.
What are you waiting for to contact us and give your company a gigantic leap in quality? get help Digital kit for SEO.
THIS IS OUR AREA
We manage it for you and accompany you throughout the process to get what you are looking for
More recommended options to invest Digital Kit
Social Networks Management
Job Title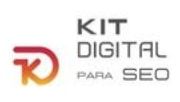 Article name
Description
Do you want to invest the Digital Kit Bonus in SEO? In this post we tell you how and what are the best options for Digital Kit
Author
Posted by
Millennials Consulting SL
Logo