In the market there are different types of accounting software, since knowing the differences between Zoho Books and Oracle is very useful, since they are the most important accounting software on the market. This will allow you to know the services they offer by evaluating each of their characteristics, requirements, costs and application conditions. That is why we have created this comparison between these programs so that you can have a clear idea of ​​the efficiency that each of the software promises.
Thereby you will have to know the differences between Zoho Books and Oracle and so you can make the right decision of which is the most suitable for your company.
It is a very simple accounting software to use and implement, as it has been developed by experts in the area of ​​finance and administration. In this way they know in detail how Zoho Books works. Due to its effective and timely functions is recognized as one of the best ERP in the market, in addition to offering a comfortable interface to users since it allows the vast majority of the company's workflow to be automated.
Zoho books It is characterized by offering a special monitoring of payments through automated reminders that are synchronized with the billing system and the bank to which you belong. In addition, it has a dashboard or applications that will allow you to quickly know the operation of your company and the exact moment of the liquidity of your company to dispose of your monetary resources.
It is a comprehensive cloud-based software, being very popular for being an innovative business management solution for all types of businesses. To do this, it applies the best standard and modern strategies in order to make it easier for companies to optimize their business management. Its platform is designed to simplify and automate potential business areas. This includes extensive planning, training, reporting, finance, project organization, as well as tax obligations.
Oracle ERP Cloud is designed in a modern approach that manages to connect with the flexibility and ease of technology through the cloud. Above all, from companies that are dedicated to financial services, consulting, professional services, telecommunications, marketing, products, engineering and sales. In short, it is a very complete software package with extensive business resources with fully effective and reliable applications in cost reduction, to improve processes and increase productivity.
Differences between Zoho Books and Oracle
The general characteristics of Zoho Books are knowing and being aware of the benefits that the company generates, through its automated bank payment system. It also prevents money from being entered into banks manually. With its functions well established enables automated time saving workflows, as well as the timely and clear administration of accounts payable and receivable, which is a very complex management.
On the other hand, it offers its customers online payment options so that there is no delay in collection management. In addition, this function is part of the automation of payments. With the Zoho Books system you will be able to keep track of expenses and see the company's bank movements whenever you want, since the company's bank account will be fully automated, which means that it will not be controlled by third parties, thus avoiding poor management.
Finally, manual entry of automated bank feeds is not allowed. It is one of the differences between Zoho Books and Oracle, In addition to searching and categorizing each of the transactions, you only have to coordinate the accounts with a single click. From the Zoho Books control panel you will be able to see the overview of each cash flow and thus offer customers the possibility to see their recent transactions and make their payments immediately and in bulk through the page.
Oracle offers its customers a powerful suite of ERP tools that have been designed to streamline all business processes, through planning and financial analysis elaborated from the system. It has modules for accounting, order management, business performance management, risk management, revenue recognition and tax obligations.
In addition, it includes a special cloud shopping module that consists of a self-service system with a fast and flexible billing process, in addition to the supplier portal that facilitates their collaboration.
En Millennials We work with Zoho Books
To conclude, we have known different tools such as Zoho Books and Oracle. In Millennials Consulting we work and implement Zoho books which is a accounting software easy to use, designed for business owners to manage their finances and stay on top of their cash flow. Do you want to know the differences between Zoho books and Oracle?
specialized experts
Interested in Zoho Books? We have a specialized expert team that will help you in your projects.
Job Title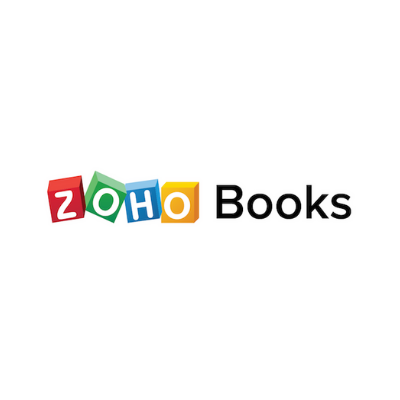 Article name
Differences between Zoho Books and Oracle
Description
Do you want to know the differences between Zoho Books and Oracle? Enter this post and find out. In Millennials we implement Zoho Books.
Author
Posted by
Millennials Consulting SL
Logo