Many people ask what is the difference between graphic design and web design. They are two terms that can be confused, since they have some similarities. However, they are not the same and in this post we will try to explain in a simple way what is the difference between these two types of "design".
The first thing we must do before explaining the difference is to define each of these two terms individually:
Graphic design refers to the profession you are looking for transmit messages and create them, so that they reach us through an image. The most common way to achieve this is to combine images and text, so that the message is reinforced and clarifies the message that you want to convey.
What this method of transmitting information seeks is to make the receiver feel a link or feel identified to generate whatever action. Actions can range from "find out more" about what you have seen, "buy", etc.
Web design, as its name suggests, is oriented towards creation of webpages. It is usually focused on plan, design, create and maintain of what is known as a digital interface.
It is a process that covers many different areas such as:
Interface design.
Optimization SEO (Search Engine Optimization)
Website design.
Designs can vary greatly. This is due to the fact that based on the sector to which the web is going to be dedicated, it must have some different fonts, colors and characteristics that suit what they are looking for.
A previous step that we must take into account before thinking about the design of the page that we are going to create, is to have a hosting in which it can be hosted. An example of where you can find these hosting services is the website of IONOS, specialists in this sector.
Difference between Web Design and Graphic Design
After learning a little more about each of these terms, we can see that the graphic design encompasses more general concepts and is useful for a wide variety of graphic projects. For his part, the web design encompasses concepts more concrete and requires an understanding of the programming language.
When choosing one of these disciplines, you must take into account what you want to achieve or what you are looking for. Graphic design is more related to visual aspects, while web design is more focused on everything related to the internet.
We can conclude that each of these terms is linked to different aspects, but they share the similarity that they are both related to the creation of new things.
Job Title (Occupation)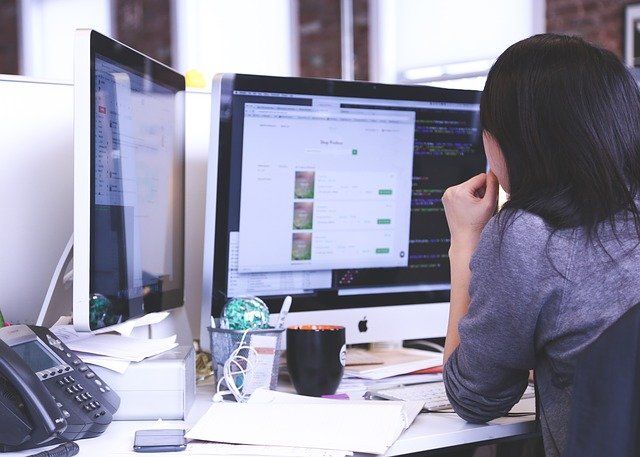 Article name
What is the difference between Graphic Design and Web Design?
Description
Still don't know the difference between Graphic Design and Web Design? Enter this post to inform you about these two terms.
Author
Posted by
Millennials Consulting SL
Logo