The recent changes in the work paradigm lead us to new work habits and with them new regulations and new risks. According to the Incibe institute, there are still many doubts regarding cybersecurity in the company and many of the computer attacks received are due to a lack of information and planning regarding computer security measures in the workplace.
The new modalities of remote work or teleworking they can cause us not to take the necessary precautions.
What should be taken into account in the field of cybersecurity in the company and teleworking?
The requirements and measures are very broad, from very important changes that require effort to seemingly insignificant measures that are very easy to implement.
Below we show a series of guidelines to follow to minimize the risks of cyberattacks in the workplace.
Study or analysis of technological dependency of the company
The first measure that the company must take into account is to carry out a study of the degree of technological dependence that your company has, that is, what technological means are used and what is the degree of dependence. Or what is the same, for how long could the activity of the company continue if any of these means failed?
Email
Web
Mobile devices
Servers
Telecommuting or computer equipment outside the company area.
Main cybersecurity threats in the company
Some of the main threats that can be received through a cyberattack in the company are:
hack pc
Capture user credentials
Loss of user data, systems or strategic information
Being subject to blackmail and data ransom request
Loss of data that is sold to third parties
Main vulnerable elements
Defacement: change web page design to deceive the user
web phishing
Web denial of service attacks
Impersonation or web spoofing
Social networks: identity theft
Negative comments on public profiles
The largest number of these threats are suffered by SMEs and the self-employed, mainly because they do not have the necessary resources and knowledge to avoid them.
Safe telecommuting for the employer
Implement teleworking safely with the following measures
Safe telecommuting
Remote capacity and security
Comply with LOPD
awareness measures
Type of devices: corporate or personal: they must be updated / backup copies / replacement of equipment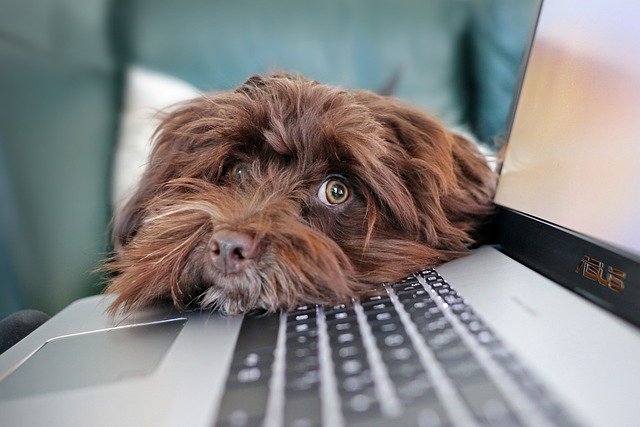 Secure remote access
VPN is the only secure mode method. We can create our own company network or hire an external service, but in this case privacy is reduced.
Remote desktop not recommended
If we opt for Wifi we will have to activate WPA2 although we will not be able to avoid a signal inhibitor. Better to use cable.
Safe use of the network
If we want to contract a VPN network, it is convenient to investigate the provider, conditions, reputation and characteristics: end-to-end encryption. VPN within the EU / that offers log recording / LOPD that satisfies the company / scalable service
WIFI: add network to VPN: firmare + Secure Pass. WPS or WEP are insecure
IOT devices are vulnerable: they require multi-factor access control and security patches
Security in videoconference servers, backend and RRSS.
When carrying out work by videoconference, we must also take care of internet security.
SSL encryption
Private meetings through password access
Protected Backend
RRSS: multifactor authentication
Prevention and awareness
One of the easiest points to implement in the company in terms of cybersecurity is related to staff training.
Use of team apps and not private or personal.
Each company must have certain data and intellectual property restrictions
Awareness: use policies / data protection / threat detection (spam, phishing…) / incident reporting / confidentiality agreements.
These are some of the most important aspects that the company must inform its workers, especially in the field of teleworking.
Safe telecommuting for the employee
Secure telecommuting environment
Prevent family members from accessing company data
Use of strong passwords
Monitor physical devices and prevent loss or theft
Comply with the LOPD
Avoid sharing personal and professional device
Remote access security
Strong passwords
Double authentication on PC and mobile
Updated Systems
Use of antivirus
disk encryption
Backup copies of all media
Use corporate intranet resources if possible
Use home network and avoid public networks. better wired
WPA2 and disable WEPs
Remove non-essential and unofficial apps
Tips to improve cybersecurity
Spam emails avoid clicking
Antivirus on all devices
Choose a secure Wi-Fi password
Profiles in RRSS. We must be careful with the data we share
Messaging: do not use professional equipment for personal messages
Do not share financial information
If we must send money, always do it on reliable sites
Other considerations
Multifactor access and not store them by default. Use of password manager
Configure home computers according to company standards
Update settings and equipment
Separate work and personal
Secure direct messaging
Fraud and other incidents
In the field of computer security there is no such thing as zero risk and there is always the possibility of being the target of some type of cyberattack. Some of the most recurrent are:
Fraud
false sales
outdated equipment
malware infections
dealing with an incident
What happens if, despite the measures implemented and complied with, we have to face a computer security attack?
We must follow the following steps:
Form analysis and management team
Inform affected parties, data protection agency and police
Recover affected systems
cybersecurity policy
Business continuity
How to react: contingency plan and business resumption
Actions to be carried out
Set recovery period
Mechanisms to evaluate defects
Each company must have a contingency plan to deal with this type of situation. Having a plan and qualified personnel to carry it out can make a difference in the activity of a company.
Best Practices
Finally, it is convenient to introduce common and global practices throughout the company in order to reduce the chances of suffering a cybersecurity attack in the company.
Access control / connection security / recovery
Security patches, copies and antivirus
VPN usage
cable before wifi
https
Implement company policies in the telework modality
Fonts
Job Title (Occupation)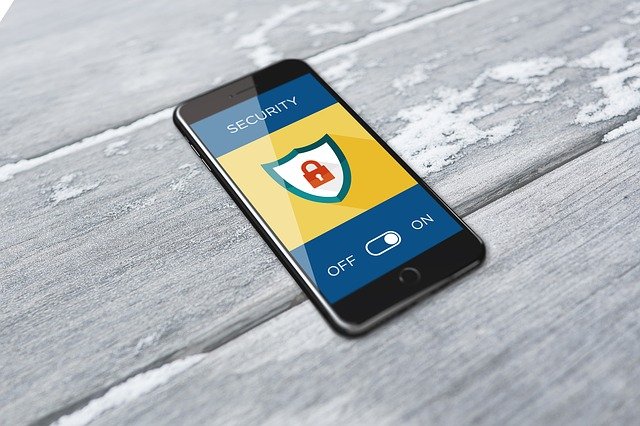 Article name
Cybersecurity in the company
Description
In this post we show you a series of guidelines to follow to minimize the risks in cybersecurity in the company and teleworking.
Author
Posted by
Logo