The acronym SSL refers directly to a type of technology that promotes security in the digital world. These acronyms come from the English words Secure Socket Layer and are used to define that technology capable of creating secure connections between web pages and the browser, this way you can easily configure your SSL that is being used at that time. All of this is done so that you can access the internet without compromising personal information or your own digital security.
Currently, cyber attacks and viruses are commonplace on the Internet, which is why digital security is highly valued, which is directed by SSL at a level of not trusting a complete platform simply because it does not have security tools. So don't you think it's a good idea to find out how to configure SSL on a website?
Steps to configure SSL on a website
Before configuring SSL (Secure Sockets Layer) on a website, it is essential to understand that it is an additional service for aweb page and that, therefore, you have to pay an extra to be able to have this certificate up to date for the platform, in addition you can make the purchase safely directly on the platform that offers you the possibility of buying a domain and hosting for your page Web. There are companies that already include this certificate by default when buying the hosting space for the website!
Understanding the aforementioned, it is possible to follow more easily the following steps to configure SSL certificate on a website:
Download and get the SSL certificate on your computer.
Go directly to the control panel of your website, you can also use different types of software to access this internal configuration of your platform (the most used today is the one known as cPanel).
Go to the security section and, once there, look for the option that takes you to the SSL certificate/ TLS.
In the previously mentioned section, you will be able to find an option that goes directly to the installation of SSL certificates, being necessary that you press on this option to continue.
You can see all those domains that you have linked directly to that hosting which is associated with the control panel, this time selecting the domain in which you want to install this specific certificate.
Finally, fill in the information that the control panel will request about the certificate already obtained in step 1, including the private key KEY and the CRT certificate.
Upload the file (if necessary) and wait for the SSL certificate to be installed on the domain, which is a fairly quick action. Already you will have configured the SSL in the web!
Something to keep in mind when configuring SSL on a website is that this particular certification has an expiration time, so You must make a periodic payment to keep your website properly protected. In the same way, it should also be taken into account that the SSL certificate prevents the manipulation of information that is sent both inside and outside the specific web page, keeping the identity and digital integrity of the users of this platform.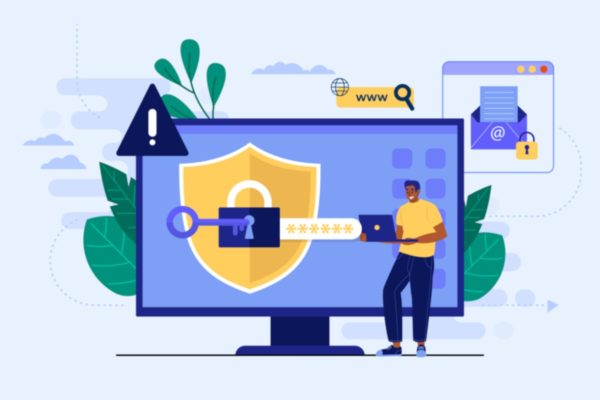 Relationship between SSL certification and HTTPS
To maintain digital security within your digital platform, not only will it be necessary to configure SSL, but you will also need to configure HTTPS, other security protocols that complement SSL and they offer you total protection within the internet. It is essential that you manage to configure it together with the SSL certificate!
In order to configure HTTPS, it will be necessary to access the platform's control panel and search the menu for the section where all the information and configuration related to the site's domain (URL) can be found. Once you access there, you should see an option related to the HTTPS certificate of your domain, being necessary to verify the beginning of the domain address and make sure that it begins with the acronym HTTPS and not HTTP. In the event that it is this option, choose to add the missing "S" and that's it.
On the other hand, if you have WordPress, it is possible to download a special plugin that will allow you to add SSL and HTTPS certificates to the web page with great ease, being necessary to enable the permissions for this plugin to do all the work for you. Also, it is recommended to configure SSL and HTTPS and make use of WordPress!
Why configure SSL on a website?
SSL configuration It is the first barrier that a person has.web page within the internet. Due to its great importance, it is currently rare to find an online platform that does not have this specific certificate, making the reasons for configuring it on your website obvious.
With an SSL certificate, you will be able to show your clients that your website is secure from the first moment of interacting with them, in addition to improving your web positioning in Google since this browser is of great relevance (and, therefore, it positions them better). better) that a website has this certification. That's why you must configure SSL on your website quickly!
Job Title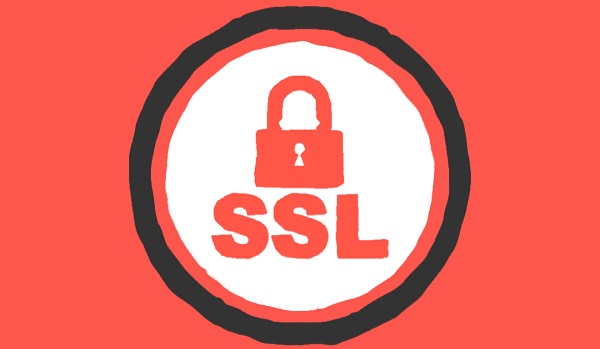 Article name
How to configure SSL on a website?
Description
Do you have problems configuring SSL on your website? Do you need an SSL certificate? Enter this post and find out.
Author
Posted by
Millennials Consulting SL
Logo