Technology advances at disproportionate steps and companies must adapt to it. One of the most profitable tools in recent years is combine SEO y CRM as a system of sales, productivity and success. That is why today we will offer important information about the SEO y CRM and what you can achieve at the business level.
If you have a company or brand in business, you will appreciate the high competition in sales and productivity. Most customers or potential buyers will research your brand online to make sure of their purchase or service acquisition.
Through digital channels, the future buyer can find out if your business or product is profitable or not. The interaction begins with social networks or web platforms, in them the client will have a better point of view and will decide whether to buy or not. Also you can combine SEO y CRM to have more smart tools to add to your business.
Taking this into account, it is recommended that your business or brand be online, that is, on digital platforms. This world has an 80% chance of online sales, and hence the importance of SEO y CRM as They are tools that improve the digital market. That is why the most suitable means to digitally enter commerce and advertising are: E-mail, E-commerce, Web and Social Networks, each of which has aspects of great importance to publicize your brand and attract potential customers. .
Is it important to combine SEO and CRM in a company?
If you are still not convinced of the combination of SEO with the CRM that best suits your company, it is because you have not analyzed more in depth on the subject. What was mentioned above is an evident reality, the digital medium for companies and products is more important today than ever. However, there are certain positive points where the CRM can play a key role for the results SEO expected.
First, we explain that customer relationship management or CRM It is the process of greatest development in any company. As Has the ability to analyze customer needs to find just what they need. In this way, the client will be able to interact more closely with your brand, becoming a good buyer.
In the CRM We can find aspects such as: the identification of potential clients and prospects, building and establishing relationships and also tracking important data for sales. Each of these aspects can facilitate the search for clients by attracting them to you easily and quickly.
How can he CRM improve my SEO?
It's a pretty simple question. The tool can aggregate all your brand data about meetings, phone calls, emails and chat; in addition to private exchange media such as social networks or the website, where customers show you with greater frequency and interest in your brand.
With these data already collected, through combine SEO y CRM you will start interacting with the client what you crave so much Without a doubt, it is a very effective marketing strategy to get the most out of the digital positioning of your business.
CRM The best ally for SEO!
Thanks to CRM your business will increase sales retaining those customers or buyers who are looking for good opportunities. Correctly applying digital tools will improve your SEO soon. So he knows at least 6 possible advantages of combining SEO y CRM as a business strategy.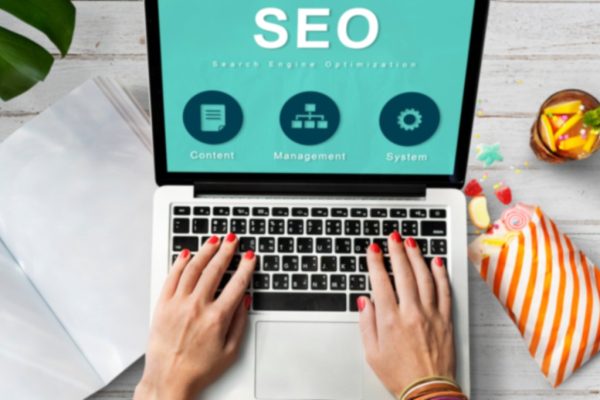 Engaging and featured content
Everything that appears on your website about your company, business or brand is important for many reasons. One of the most important is that everything a customer sees on your website is what will lead them to hire or buy from you.
Users are interested in simple but interesting content. Do not forget the positioning where you will add topics of greater interest to different types of people. When using CRM You will identify the essential content related to your business, making your website very attractive and with valuable content.
Take into account the questions that customers ask in person, by email, social networks, chat and messages. Answers can be located within the main content of the page, so analyze the details about conversations as well and put them on the web.
The best use of a software CRM es be able to build and manage customer relationships. Through the databases you will be able to create conversations and know the concerns of each of the clients.
But the most important thing is the online reviews, which are those reviews from your customers that generate the most confidence. For him SEO Effective identification of your website is essential, so add positive comments from your customers to your page as other users will read it and also improve your brand image.
Comfortable experience for users
When we rank a web page, we expect Google to use its algorithm to rate it above others. But this happens if the website has good content and is easy to use. One of the good strategies is to adapt it to the mobile version. Most users buy or discover new businesses using their smartphone. Therefore, if your website is available in a mobile version, it is a point in favor of the user experience.
For greater effectiveness of the combination SEO y CRM On web pages with a mobile version, the software must allow the tracking of clients by their use or time of visits. This way you will know the different tastes and purchases of a client, combining it with the best experience and possibility of potential purchase in the future.
In this way, we want you to know a fundamental detail that can affect your positioning SEO in the web. It is the non-agreement in the purchase or the low number of purchases by many customers, the deficiency can be related to factors such as:
Web without mobile design available.
The website does not generate trust due to transaction difficulties.
Many previous steps before making a purchase.
If you have determined that these are the factors influencing your customer deficit, then get to work on it and change what is holding you back. strive to preserve a good web appearance that generates confidence and ease from the first purchase.
Un SEO without keywords it does not exist. The most important in a good search are the keywords, since they are responsible for guiding buyers to your website. When an entrepreneur wants to take his business to the digital world, one of the first things he should think about is the use of keywords.
Finding what the search keywords are has to do with customer needs, research, and search habits. A good CRM will help determine the trend of the keywords, offering you the best ways to search through tools to combine seo y crm on your website.
Other important advantage of combining SEO y CRM is to extend the audience. By analyzing system data CRM more businesses and individual contacts can be found collaborating on your website, creating more viewers and potential customers.
To do this, locate that style of audience that you want to attract and that is larger than yours, now look for how to attract them through contacts or interesting events. Although it is also profitable to relate your brand or business with a particular company and make yourself known by them in other scenarios.
As we have already commented, Social networks are the most frequent channels to make themselves known. In addition, you have to implement the network marketing system and build a good audience base so that they can buy your products.
Your brand or business must be active in social networks, interacting and presenting new things from time to time. Let your imagination fly and use the biggest trend to make yourself known.
The system CRM It can be effective since it will help you to have a specific vision about the contacts of your social networks, so you will know what they are looking for and you will adapt to it. In addition, identify the most effective social networks for your brand and carry out the strategy.
SEO + CRM as a business trend
In conclusion, we have highlighted the importance of combining SEO y CRM in any business. First, it offers us the possibility to improve sales by attracting more customers and second, you can expand your circle of users using social networks and web knowledge to give your customers what they need.
The most important of the system CRM combined with the SEO is that they can be used without inequalities between them. They combine one with the other and grow together, in a short time you will have the expected results by attracting more customers and giving a greater boost to your business.
Finally, do not hesitate to take full advantage of both tools, they will give you positive results and you will be able to see them in less than you think. Actually, all the advantages mentioned above are just the beginning of the many opportunities and benefits you will get by combining SEO y CRM.
Job Title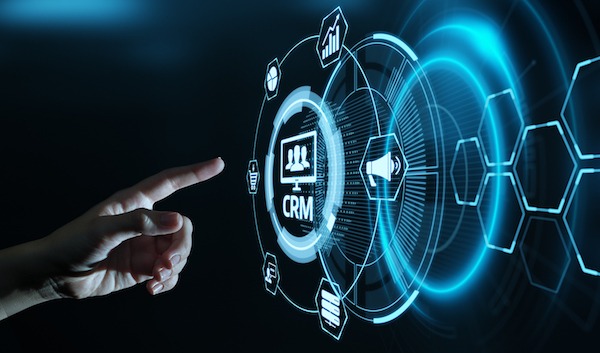 Article name
SEO + CRM Why are both important?
Description
Why is it more and more common to combine seo y crm in the business sector? Enter this post and find out.
Author
Posted by
Millennials Consulting SL
Logo