Un analyst SEO (Search Engine Optimization) is a professional specialized in the website optimization to improve your visibility and positioning in search engines, such as Google, Bing and Yahoo. The main objective of this professional is to increase organic traffic to a website, which is achieved through a combination of techniques and strategies to improve your ranking in search results.
There is a wide range of training with which you can obtain high-level skills to be a great analyst SEO. He master of SEO by Webpositor Academy It is, without a doubt, one of the most complete options and very accessible for anyone who wants to learn.
El work of an analyst SEO It involves conducting a thorough analysis of the website, identifying business-relevant keywords, and optimizing site content for those keywords. This may include optimizing the site structure, improving loading speed, creating high-quality and relevant content, optimizing tags and meta descriptions, improving internal and external link architecture, among others. Actions.
In addition, it constantly monitors the changes to search engine algorithms and conducts competitive analysis to identify opportunities for improvement. You can also carry out data analysis and use Analysis tools SEO to measure the performance of the website and make reports that help make strategic decisions.
Functions of an Analyst SEO
Our functions of an analyst SEO These may vary by company and the specific context, but in general, your responsibilities include:
1. Keyword Analysis: Conduct extensive research for business and industry relevant keywords. Identify keywords that have high search volume and low competition to focus optimization efforts.
2. Content optimization: Create and optimize the content of the website, including titles, descriptions, headers and body text, so that they are aligned with the selected keywords and are attractive to both search engines and users.
3. technical optimization: Making sure that the website has a proper structure and is technically optimized for search engines. This includes things like load speed optimization, header tagging, navigation improvement, URL optimization, and technical bug fixes.
4. Link building: Implement link building strategies to increase the authority and relevance of the website. This involves identifying internal and external linking opportunities, collaborating with other websites, and creating content that attracts natural links.
5. Monitoring and analysis: Constantly track keyword positions, organic traffic, links and other key performance indicators. Use analysis tools SEO to obtain valuable information and make adjustments in the optimization strategy.
6. Competitor research: Analyze competitors and their marketing strategy SEO to identify opportunities and improve one's own strategy. This may include analysis of your keywords, backlinks, content strategies, and social media presence.
7. stay up to date: Keep abreast of the latest trends, changes in search algorithms and new practices of SEO. Participate in the community of SEO, read blogs, attend conferences and maintain an attitude of continuous learning.
These are some of the main functions of an analyst SEO, but the field is dynamic and constantly evolving, so it can also involve other specific tasks and strategies depending on the needs of the project.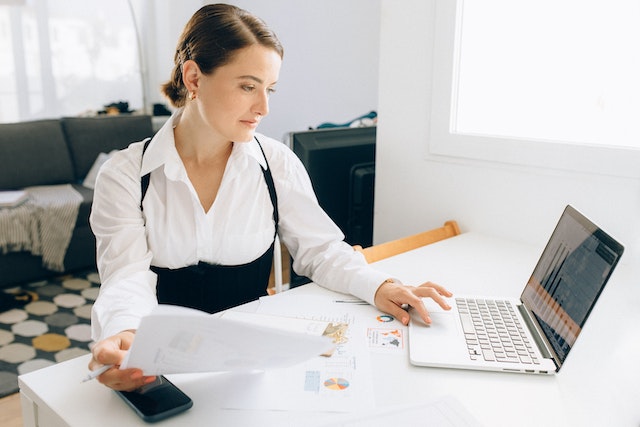 How can an analyst help? SEO to a business?
Un analyst SEO You can bring several benefits to a business through your experience and skills in search engine optimization. Here are some of the ways you can help a business:
Increased organic traffic
The main objective of the SEO es improve visibility and positioning in search engines. By optimizing your website, keywords, and content, you can help increase organic traffic, that is, those visitors who come to your site through search results without paying for advertising.
Improved online visibility
By improving the positioning in the search engines, this figure can make the business appear in the first search results relevant to your products or services. This increases the brand visibility and exposure to a wider audience.
Lead generation and sales
By attracting more organic traffic and improving visibility, you can help generate quality leads y increase website conversions. By optimizing your content and landing pages, you can guide users to specific actions, like making a purchase or filling out a contact form.
Improved user experience
Un analyst SEO focuses on improving website structure, loading speed and navigation, which in turn improves the user experience. This can lead to lower bounce rates, longer time spent on the site, and higher overall user engagement.
Analysis and performance monitoring
Tools and metrics are used to analyze website performance, such as organic traffic, keywords that drive traffic, and conversions. This allows adjustments and continuous improvements in the strategy SEO for optimal results.
stay competitive
El competition analysis is an important part of work of an analyst SEO. By studying your competitors and their strategies, you can identify opportunities to outrank them in search engines and stay ahead of the market.
In short, a analyst SEO It can help a business improve its online visibility, increase organic traffic, generate leads and sales, improve user experience, and stay competitive in the marketplace. These actions can have a significant impact on the success and growth of online business.
Job Title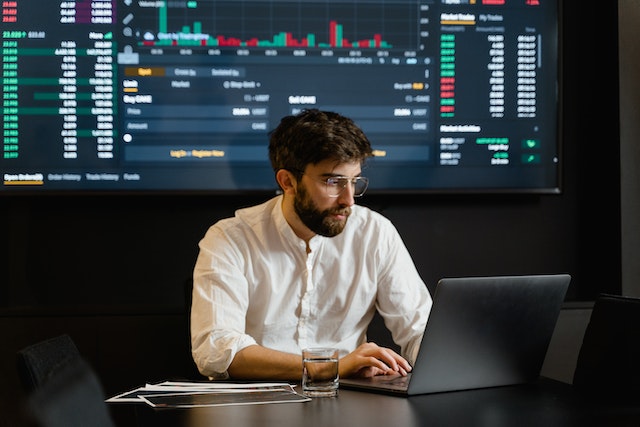 Article name
Analyst SEO: What it is, what functions it performs and how it can help your business
Description
Do you want to know everything related to an analyst? SEO and how can it benefit your business? Enter here to find what you are looking for.
Author
Posted by
Millennials Consulting SL
Logo